Version: 1.3.1
Publish your Zenodo deposition
Background​
info
You will only see this page if you are uploading a dataset to Zenodo from your local computer.
In this page you will have quick access to see your Zenodo deposition draft and to publish your Zenodo deposition.
How to​
Click on the View draft button to view your Zenodo deposition draft.
Click on the Publish button to publish your Zenodo deposition.
caution
The publish action is permanent and cannot be undone. Please be sure you have made all necessary changes before publishing.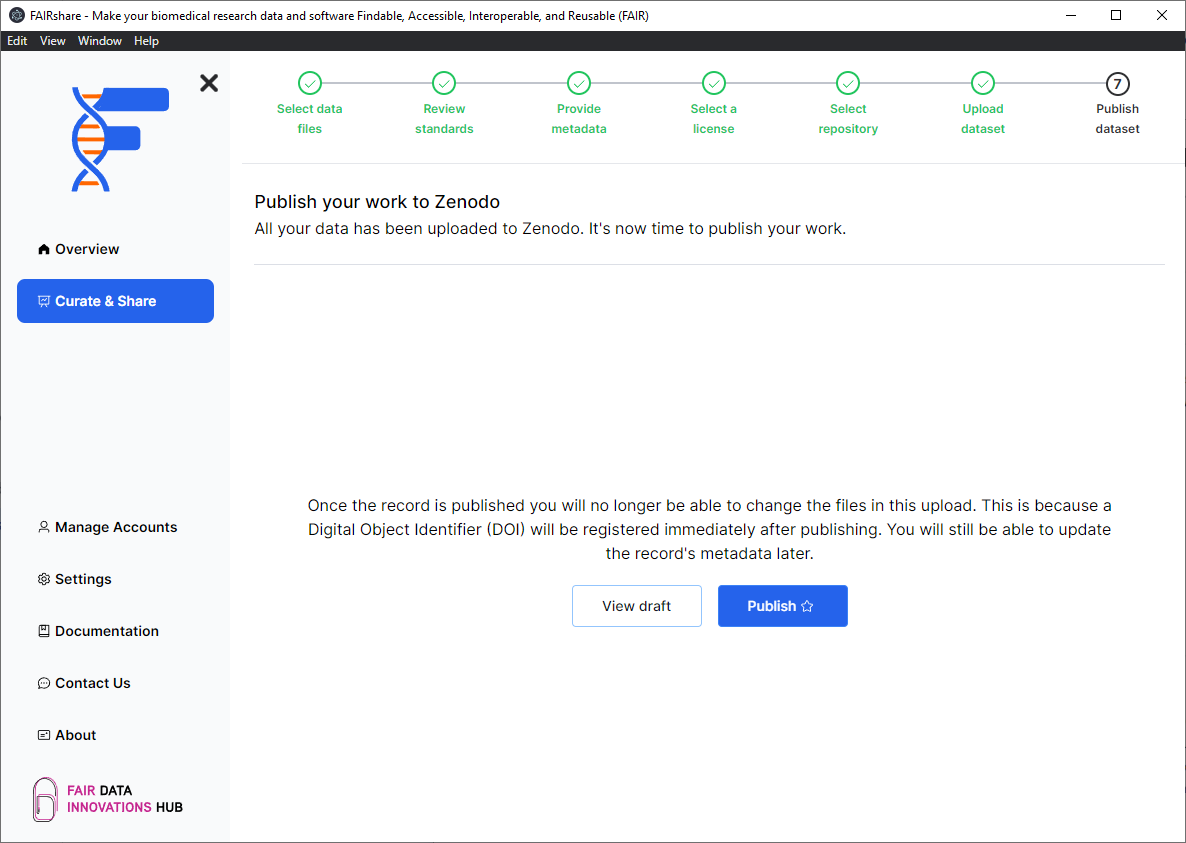 After your dataset has been published you will be able to view the DOI of your dataset.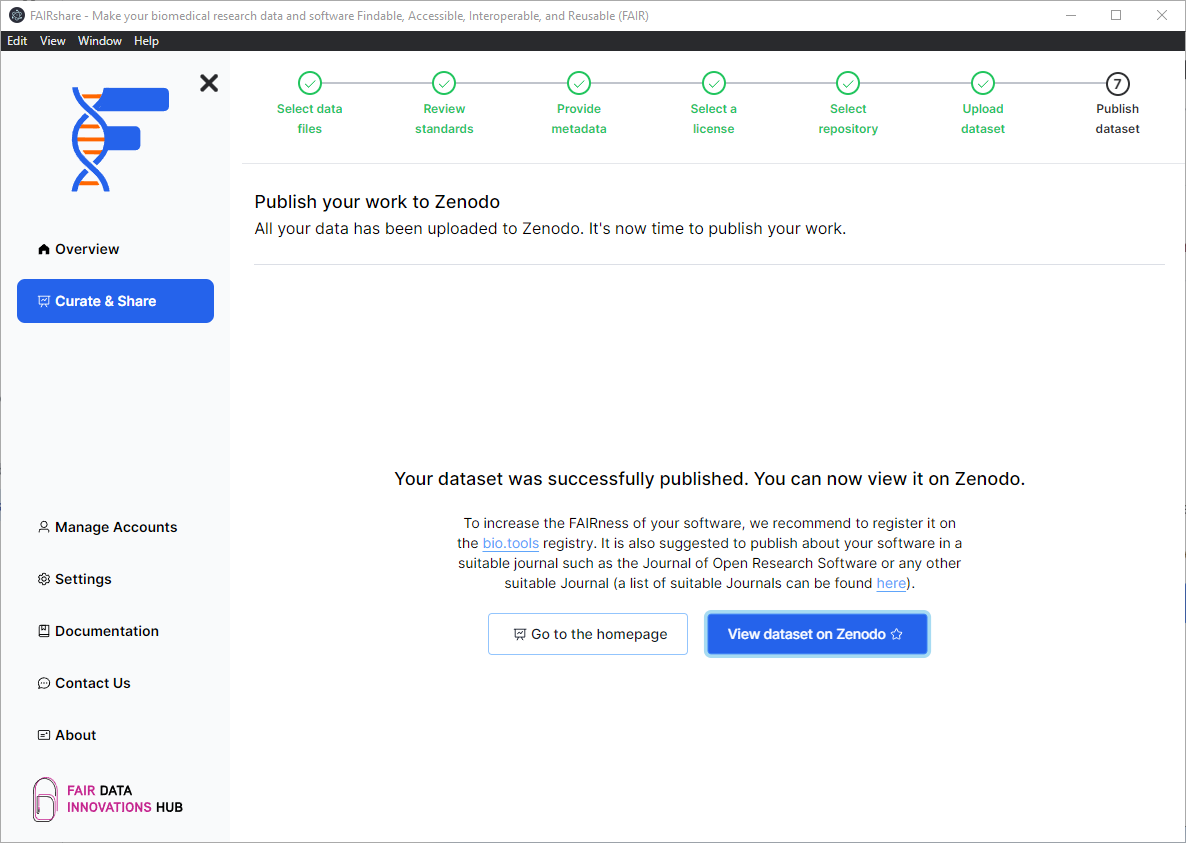 tip
If you are publishing biomedical research software, we also recomment you to regsister your software application on bio.tools to make it easier for other researchers to find your software.