Version: 2.0.0
Background​
You will be able to modify your project settings and delete your project from this page.
How to​
Edit project settings​
To get to this section, left click on the project you want to modify and then click the Project settings button at the bottom right of the page.
Here you will be able to modify your project's name and description. To save your changes, click the Save changes button.
note
At the moment you will not be able to change the data types that you have selected for your project.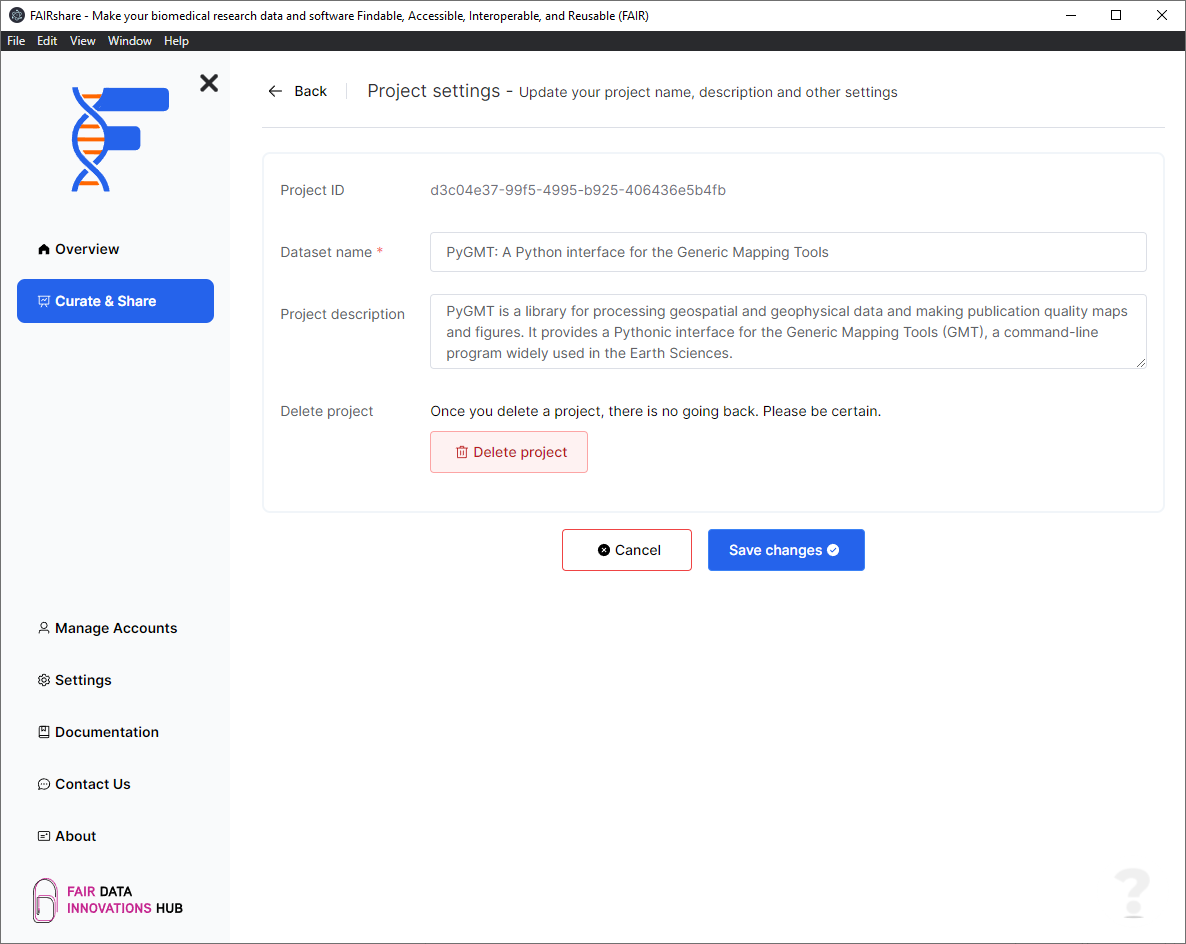 Delete a project​
To delete your project, click the Delete project button. You will be prompted to confirm your action with a pop-up message. Within the text box, type in the project name and click the button.
danger
This action is permanent and cannot be reverted back! Please be careful.